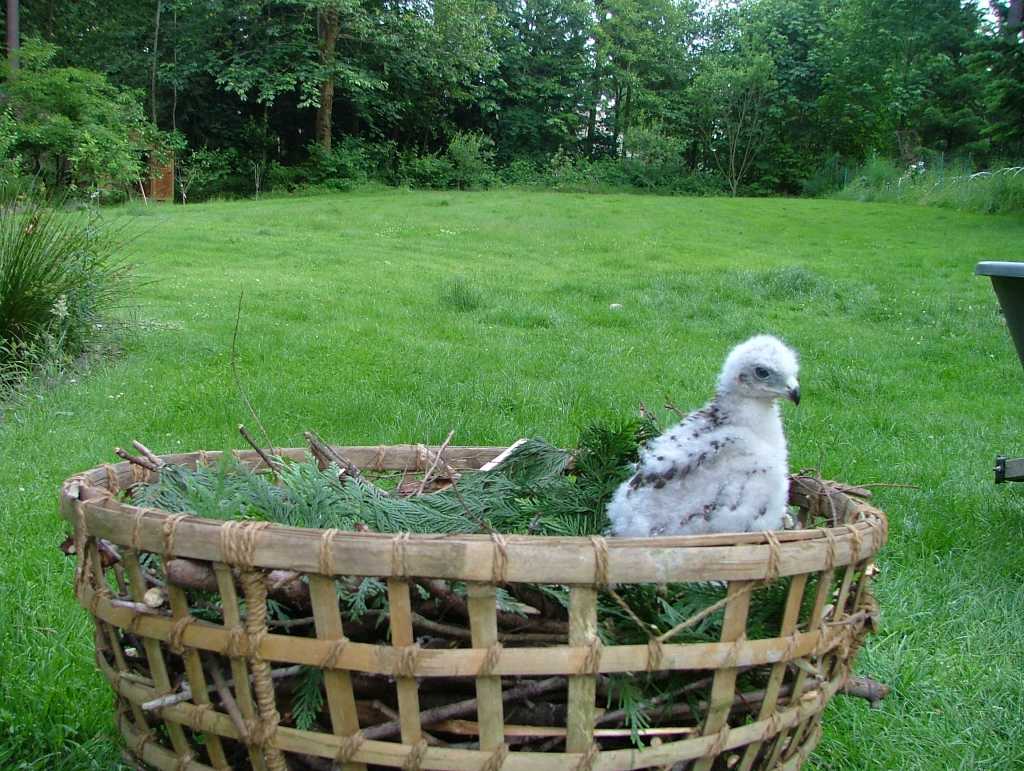 This season I had the awesome opportunity to fly 2, count'em, 2 eyass Euro goshawks. Maybe I should tell you haw this came to pass before all of the fun hunting stories and pictures...
I was finishing up my Biochem degree at UW last spring and helping Toby do some lab work. He was sexing chicks using DNA from eggshells in order to tell what sex the chick were before you could tell physically. He explained all about the how it works in detail. I thought this was very cool and offered to help out if he needed. This is very useful to raptor breeders because some falconers want a specific sex, due to personal preference, size, prey availability, etc... sexing the chicks at a young age helps the breeders to be able to match up specific birds to certain people.
Another falconer and breeder, Dan Pike, had his hands full with a few Goshawks, longwings and Harris Hawks. I helped to sex some birds for him and went over there to see his breeding operation. It was really, really cool to see this up close. I watched him do his feeding routine and routine maintence of his breeding project. It was hilarious watching the newspapers cover the walls as the chicks aged. It really is amazing watching these birds grow!!! I helped him band birds, check on others, and get some birds ready to be shipped. He let me raise an imprint Goshawk for a another falconer. That was an awesome experience. Eventually I was able to imprint 2 birds for me to fly! Woohoo!
Then I went hunting in Oregon, Eastern Washington, and Nebraska. I really had a great time. These birds really have everything I always wanted my Redtail to be. Here is a link to a photogallery of my Goshawk as they grew from small downy chicks to fullsize killin machines ==> A goshawk ;)